16'6″ x 35'6″ Grecian MeycoLite Mesh Safety Pool Cover (Pool Step Location: Right Corner, Step Size: 4×6)
$1,451.00
16'6″ x 35'6″ Grecian MeycoLite Mesh Safety Pool Cover (Pool Step Location: Right Corner, Step Size: 4×6) (MCLG1635RHC)
Description
16'6″ x 35'6″ Grecian MeycoLite Mesh Safety Pool Cover
The 16'6″ x 35'6″ Grecian MeycoLite Mesh Safety Pool Cover is made of a lightweight mesh that allows water to drain from the surface of the cover, so leaves dry up and blow away. MeycoLite fabric was used in the original safety pool cover created by Meyco Pool Covers' founder and is the fabric of choice for some of the world's largest pool covers.  MeycoLite's generous weave eliminates the need to pump off dangerous surface water, allowing it to drain through the cover so leaves simply dry up and blow away. Requiring minimal care over the winter, Meycolite's durable material is treated for colorfastness to minimize fading when exposed to sunlight. Lightweight MeycoLite also outperforms competitor's cumbersome, heavy tarps for a faster installation at the end of swim season without sacrificing the dependable protection and heavy-duty performance that you demand to keep your family safe.
Today's Meyco covers are designed with research that spans decades of testing and improvements. With four U.S. patents, Meyco pool covers exceed all ASTM standards for safety. With Meyco, you can have peace of mind knowing you've chosen a cover that's been tested and proven by stringent standards designed to keep your family safe and your pool secure.
Grecian MeycoLite Mesh Safety Pool Cover Features:
This is a 19″ x 38″ pool cover for a 16'6″ x 35'6″ swimming pool
Available with 4×6 & 4×8 – center, left or right steps
Available in Green
12 Year Warranty
Lightweight, 4.4 oz. per square yard make Meycolite easy to install and remove between swim seasons
20% tighter weave means debris is trapped on the cover surface while water flows easily through for less maintenance during the winter
Meyco uses 45% stronger webbing for greater durability and a longer lifespan
White, polyester bonded, UV resistant, marine thread is used ensuring meticulous stitching and a longer lifespan for your cover
Thick straps and double perimeter webbing for increased tensile (break) strength
Stainless steel buckles and aluminum tips won't rust or stain pool decking
Non-corrosive solid brass anchors offer exceptional strength and disappear flush with the deck during swim season
MeycoLite blocks 95% of the sun's rays, reducing UV damage to your pool
Meycolite's filtering mesh means little to no maintenance during winter months
Included Installation Hardware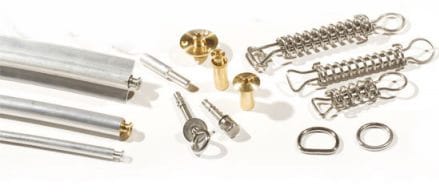 MeycoLite Mesh Safety Pool CoverWith 12 Yr Warranty
If you have questions about our Grecian MeycoLite Mesh Safety Pool Cover, please feel free to give us a call at 1-800-515-1747 or send us an email, sale@poolwarehouse.com.
At Pool Warehouse, We Know Swimming Pool Kits!
Best Pool Covers
Americas Favorite Source For Pool Covers!
Additional information
| | |
| --- | --- |
| Brand | Meyco |
| Google Product Category | Home & Garden > Pool & Spa > Pool & Spa Accessories > Pool Covers & Ground Cloths |
| Pool Cover Style | Mesh Safety Covers |
| Pool Cover Type | Inground |
| Pool Cover Shape | Grecian |
| Pool Cover Size | 16'6″ x 35'6″ |
| Pool Step Location | Center, Left Corner, No Step, Right Corner |
| Step Size | 4×6, 4×8, No Step |